Patrick, Debbie and I attended Jack Gibbons Farewell Piano Party at the Holywell Music Room on Wednesday 14th August '19.
Put simply, we were 'blown away' !
Thank you Jack Gibbons for an amazing evening and the WORLD PREMIERE of your own composition which was so enjoyable. Brilliant. BRAVO !!
CONCERT 8:  at 8.00PM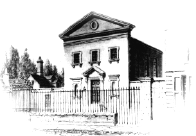 Jack Gibbons concludes his 32nd annual Summer Piano Series with his traditional end of summer mix of reminiscences and audience requests. The first half will include music by Bach, Beethoven, Chopin, Gershwin and Prokofiev, plus the world premiere of Gibbons' Suite for piano duet (performed with Lisa Williams). The programme for the second half will be chosen by the audience.
"Jack Gibbons is one of Oxford's treasures."
Oxford Times